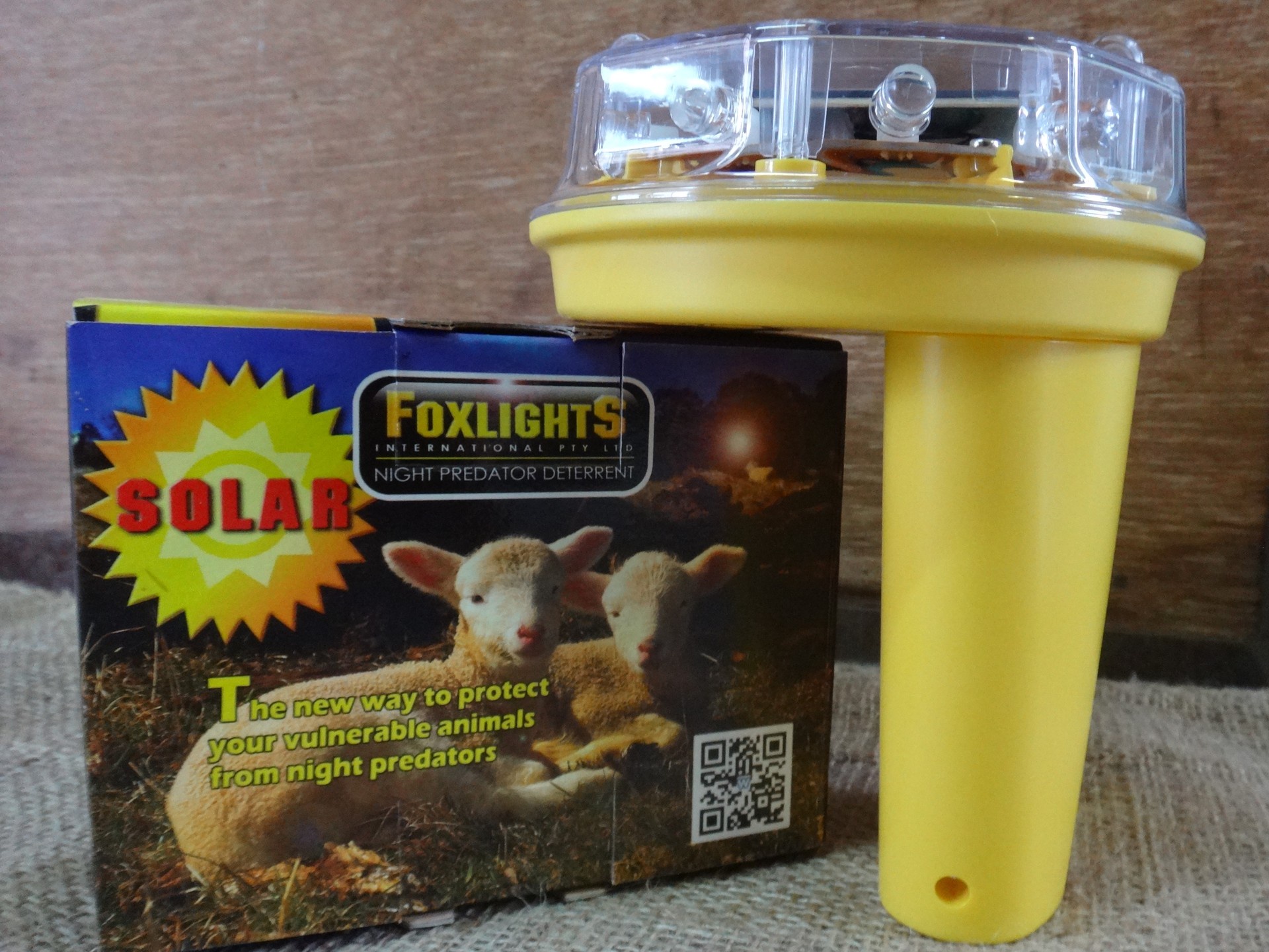 Foxlight solar
---
A Highly effective way to protect lambs, kids, poultry and other vulnerable animals from foxes and other predators. "Foxlights" gives the perception of someone walking around the area with a flash light, thus keeping predators at bay. 
9 LED bulbs creates a varying flash of blue, white and red with different time sequences. This will deter animals that are smart enough to know that a standard flashing light is just that. The light is projected at 360 degrees and can be seen for a distance of up to 2KM.
Rechargable battery that is good for 3 years of continual use.
Warranty of 12 months when used in conjuncton with instructions.